Will there be an increase in problematic loans amid the current environment created by the post-pandemic wave, the war in Ukraine, the energy crisis, rising interest rates, and the serious inflation? Will the Spanish banks be able to reduce the stock of non-performing loans (NPLs)? Join us on June 1st 2023 for a full day of interactive discussions with the market leaders of the Spanish NPL industry to find out more about the latest developments and trends.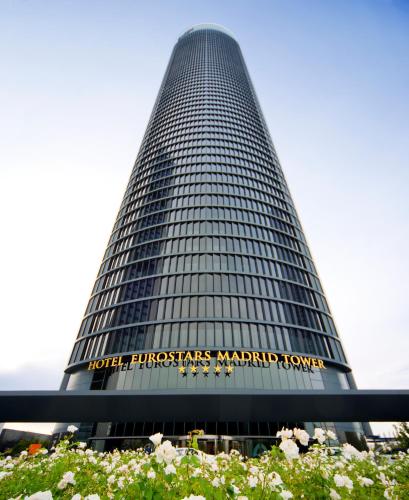 Eurostars Madrid Tower Hotel
Address: Paseo de la Castellana 259-B , 28046 Madrid
Great care with the details, impeccable service and a kindly, top-quality attention is what identifies all the services given by the luxurious five stars hotel, Eurostars Madrid Tower. The rooms, the Volvoreta Restaurant; the spa, or the various meeting and reception lounges configure an ideal venue for the most ambitious business gatherings.
Enjoy your experience from the skies of Madrid!
Companies Attending DD Talks Events